Businesses across all industries need a solid strategy to succeed. That is why they have a business plan in place. However, many businesses fail to recognise just how crucial an element having a marketing plan is to their overall success. A marketing plan is the backbone of your marketing strategy. It is what helps you attract, maintain, and communicate with your target audience.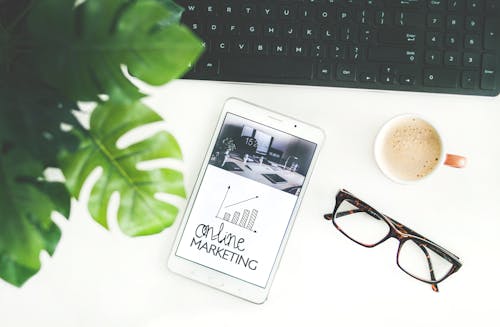 Marketing plans determine your brand's course of action when it comes to reaching your sales objectives. It answers who you will be selling to, what you are selling, and how best you can sell to your target customers. Today, digital marketing is perhaps the best way for you to reach your customers and resonate with them. Creating a marketing plan will help you see how you can leverage digital marketing to your advantage.
What Does an Outstanding Marketing Plan Include?
An outstanding marketing plan needs to be, above all, organised. You need to pinpoint your objectives, as well as the actions you will be taking to achieve those goals. Your marketing plan serves as your brand's marketing roadmap, and it will give you direction. Here are the elements that effective marketing plans include.
Summary of Your Business
A business summary is a summary of your company. This is where you identify your company's name, your address, mission-vision statement, and an overview of your product. This will serve as the introduction of your marketing plan.
Customer Analysis
To effectively sell your product, you need to know who you are selling to. This is where your customer analysis comes in. By adding your customer analysis to your marketing plan, you can provide your marketing team with more information to develop an effective marketing strategy. This will also help you come up with a buyer persona. These are the characteristics your customer analysis should include:
Geographic Location

Pain Points (Why customers need your help)

Age of Customers

Hobbies

Occupation
Competitor Analysis
To establish an effective marketing plan, you need to know who you are up against. Having a competitor analysis will help you see your target customer's potential choices, and you can assess any market gaps or flaws. In the competitor analysis portion of your marketing plan, identify your competitors':
Market Share

Product Offers

Promotions

Pricing
Budget
The Budget section of your marketing plan determines the resources you have laid out for your marketing staff to use. With proper allocation, your marketing team will be able to reach your marketing goals. You need to itemise each expense and compare it to the amount of money you have onhand to see how much you can use for other marketing initiatives. Your expense list should include:
Payment for paid ads

Live and virtual event stagings

Outsourcing expenses

Software and tools for marketing
SWOT Analysis
SWOT stands for Strengths, Weaknesses, Opportunities, and Threats. Determining these aspects of your brand will help you have a deeper understanding of what you can do and what you can leverage. You will also have a better grasp of your brand's weaknesses and what you can do to amend them.
Add a SWOT Analysis into your marketing plan, and make sure to update it yearly. This will allow you to track your progress and see how you have been optimising your resources and executing your marketing strategy.
How to Create an Outstanding Marketing Plan
Now that you know what to place in your marketing plan, it is time for you to develop it. Here are five key steps you must do when creating an outstanding market plan.
Analyse your business's current state
Knowing your current state is important because you will be able to assess where to start and what areas you can optimise. Having an understanding of where you currently are is also essential to tracking and measuring your progress and eventual success. You would want to be able to adjust your marketing plan as time progresses, and having a clear start point is essential to doing so.
Create SMART goals
It is important for every marketing plan to have goals, and you should establish goals that are SMART– Specific, Measurable, Attainable, Relevant, and Time-bound. This will make it more likely for your brand to achieve its marketing objectives, and you will be able to track and modify your goals accordingly.
Identify your target audience and customer persona
It is important to market to people who are likely to be interested in your product or service. That is why establishing your target audience and creating your customer persona are two important actions you must do for your marketing plan. By doing these, you will be able to develop content that is more likely to resonate with your ideal customers, driving them closer to a sale.
Establish a working timeline for your strategy
Part of setting SMART goals is ensuring that your goals can be accomplished within a given timeframe. Having a working timeline will allow you to see where in your marketing strategy you are, as well as how much time you still have left for a certain step, campaign, or initiative. This will help with tracking your progress, and it will also help you manage your resources.
Set a working budget for your marketing initiatives
Your marketing plan needs to be backed up with a budget, so you can execute your plans. Take stock of your company's current resources and determine how much money you can allocate to certain parts of your marketing plan. Some aspects may be pricier than others, so equipping your internal team with the knowledge and tools they need to monitor your marketing strategy is a must.
Empower your brand with tools like Zym that allow you to manage, monitor, and execute your marketing strategy. Zym's dashboard allows you to see all of your marketing collaterals, as well as your marketing calendar. 
Build your audience, and establish your brand on the digital space. Check out how Zym's tools can help you here.